If you saw our latest post about Lake Lure's Dirty Dancing Festival, you'll know that it's an event you won't want to miss. For those out of the loop, this is Lake Lure's tenth annual Dirty Dancing Festival, which honors the legacy of the iconic Dirty Dancing film.
On September 13th and 14th, watch Lake Lure come alive as it celebrates one of America's most iconic classic movies. Expect plenty of showings of the film, delicious food and drink, and even some movie dance demonstrations!
Lake Lure was chosen because of its gorgeous landscape, so whether you're coming out for the festival or just for a scenic vacation, we've got four rental properties perfect for a weekend getaway!
Chapel Point Cove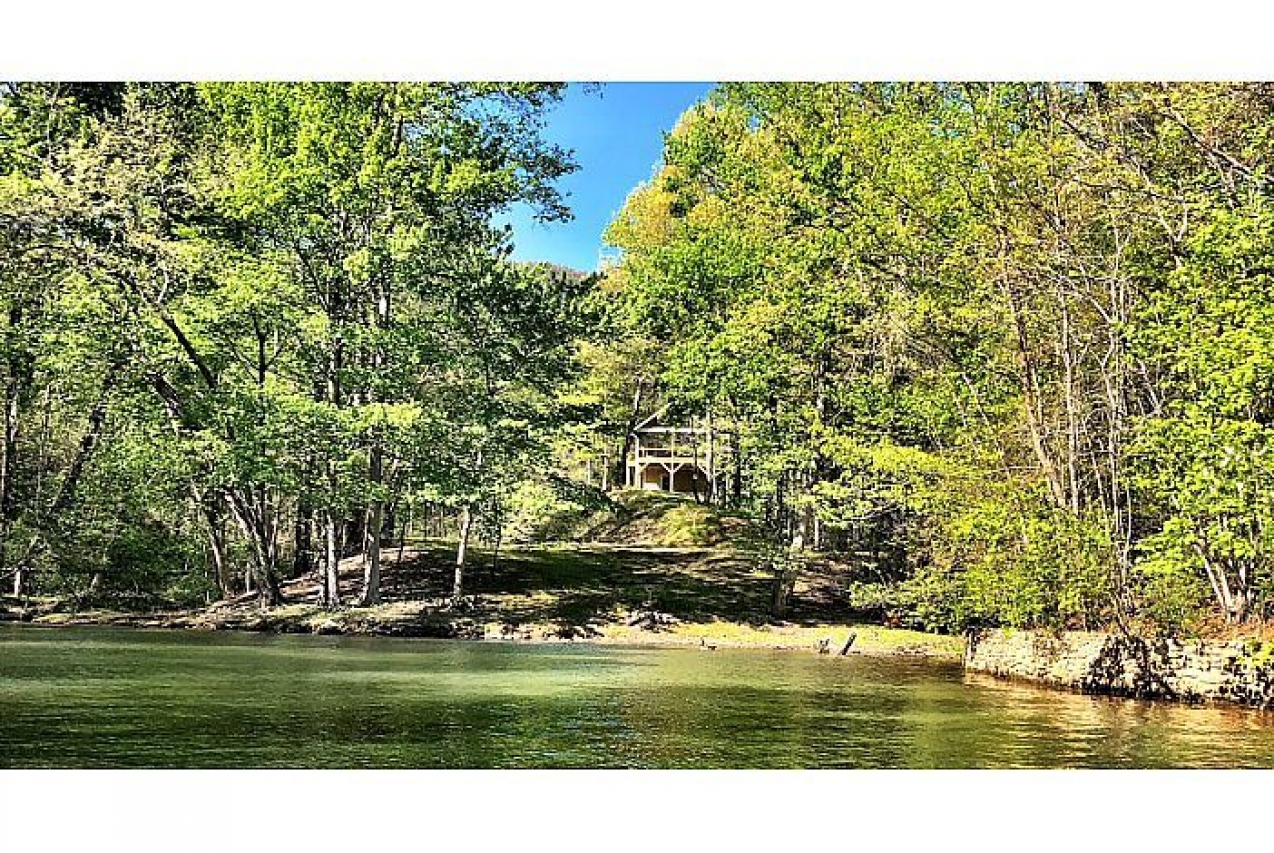 This private, three bedroom escape also carries a piece of Dirty Dancing history! This new construction vacation rental is situated just across from a secluded cove, the former site of a chapel used by the Boy's Camp in Dirty Dancing.
Step inside and fall in love with your weekend oasis. The open concept first floor features vaulted ceilings and beautiful hardwood floors. The kitchen is also modern, featuring bright cabinets and all new appliances to make cooking a breeze.
Don't forget to check out the view, with multiple balconies and patios for you to enjoy!
Pleasant on Pheasant Street
Looking for a traditional Lake Lure experience? This log home features four bedrooms and is the ultimate escape from city life!
Enjoy the private decks outside and take in the relaxing outdoors. When you step inside, gorgeous wood walls surround you. Get comfy in the main living area, which features a massive fireplace and TV.
Tall ceilings and massive windows bring the mountains inside, allowing you to take in the views regardless of the weather. Don't forget to check out the updated kitchen with a large dining room to accommodate multiple guests!
Located in the Riverbend development, this property gives you access to two lakes, which feature both swimming and fishing opportunities. With such great amenities, this property is a must-see!
The Summer Home
This four bedroom family lodge was built in 1928, making it a historic marvel. Featuring original chestnut wood, staying in this home will feel like taking a step back in time.
A large fireplace greets you when you walk into the living room, which is truly a gathering space. The kitchen is a sight to behold and even has the original sink, but updated appliances make this home a fantastic blend of both old and new.
When you stay in the Summer Home, you'll be surrounded by stunning views of Chimney Rock. This is a place you just have to visit!
Puerta del Cielo
This six bedroom retreat is situated in the rolling Blue Ridge Mountains and is the definition of the "Door to the Sky." Enjoy some of the most expansive views in the state, including Grandfather Mountain, Linville Gorge, and more.
When you enter the home, you'll marvel at the attention to detail. Every upgrade was considered for this getaway, including balconies, a massive stone fireplace, and an open concept living space to accommodate multiple families. Enjoy cooking a meal with family and friends in the chef's kitchen while taking in the mountain views.
Each expansive bedroom also features breathtaking panoramas of the mountain landscape. Another highlight of this home is the downstairs recreation room with a pool table and a jacuzzi that overlooks the mountains.
This amazing property can be all yours for the summer—it's just a click away!
Ready to Book Your Lake Lure Vacation Rental?
Whether you're visiting for the Dirty Dancing Festival or just want a weekend getaway, we have some of Lake Lure's best vacation rentals. Looking to call one of these private getaways home? Give Cielo Real Estate a call—we'd be happy to set up your next vacation.
Looking to buy or sell your Lake Lure or Saluda area home? We can help with that, too—contact us or visit our website for more details!